Procedures
Colorado Springs Cosmetic Surgery
Welcome to the Center for Plastic Surgery, P.C., an AAAHC Accredited Health Care Organization and Southern Colorado's only plastic surgery practice dedicated exclusively to cosmetic services. Dr. Gregory Bland has practiced plastic surgery in Colorado Springs for over two decades and holds two Doctorate degrees – a Doctorate in Pharmacy (Pharm.D.) and Doctorate in Medicine (M.D.) from the prestigious University of California at San Francisco (UCSF). Dr. Bland is a member of the American Society of Plastic Surgeons as well as the prestigious American Society for Aesthetic Plastic Surgery.
At the Center for Plastic Surgery, we specialize in comprehensive cosmetic surgery procedures and care for women in Southern Colorado, including Denver, Colorado Springs, Fountain, Divide, Pueblo and surrounding states. Our services include non-invasive, minimally invasive and classic procedures for procedures related to facial rejuvenation, breast augmentation and reductions, and body contouring.
Facial Rejuvenation
Includes: facelift, mid facelift, full facelift, extended facelift, limited incision necklift, lower face/necklift, extended incision necklift, eyelid surgery, forehead lift, rhinoplasty, neck z-plasty, and fat transfer
Breast Procedures
Includes: breast augmentation with implants, breast augmentation with fat transfer, breast lift, breast reduction, nipple reduction, areola reduction, inverted nipples
Body Contouring
Includes: ThermiTight, fat transfer, liposuction, arm lift, tummy tuck, labial reduction
Introducing ThermiTight:  The Center for Plastic Surgery is excited to announce we are the only Southern Colorado provider for ThermiTight, the first aesthetic procedure, which delivers controlled thermal energy under the skin to reverse the effects of aging. ThermiTight is ideal for patients who want more results than non-invasive procedures can deliver and DO NOT want surgery. It's great for problem areas of the face, neck, tummy and thighs.Clinical studies have shown ThermiTight is safe and effective.
Client consultations are provided with complete confidentiality with an unhurried approach. Dr. Bland ensures that all questions are thoroughly answered. All pertinent approaches to any given cosmetic concern are thoroughly discussed. The best approach to achieve the desired goal is jointly determined by you and Dr. Bland.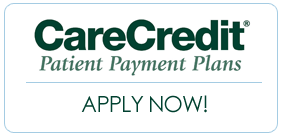 To assist in the affordability of cosmetic surgery procedures, The Center for Plastic Surgery accepts CareCredit, a credit card for your health and beauty needs that lets you enjoy the benefits of living well today, with special financing options so you can pay monthly. (Subject to credit approval. Minimum monthly payments required.)
Colorado Springs Cosmetic Surgery – "Imagine Yourself" at the Center for Plastic Surgery!